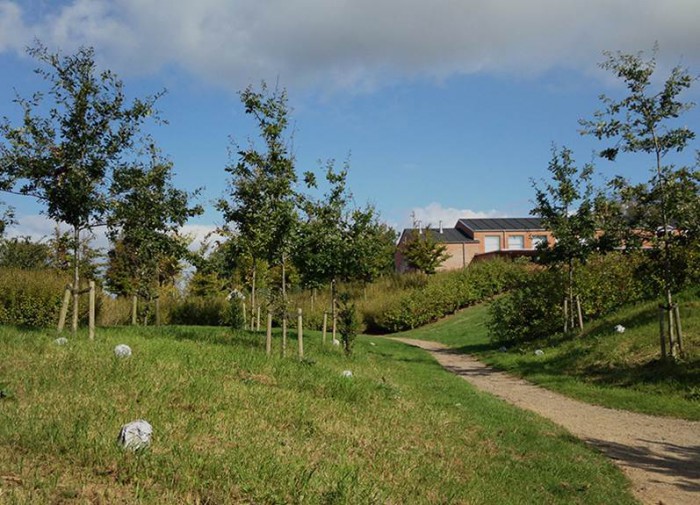 FUNGUS (de terra plasmasti me), 2016

Skulpturlandsby Selde, Selde, Jutland, Denmark

Material: Aluminum, ten parts
Photo: Barbara Katzin

FUNGUS (de terra plasmasti me) investigates the transition between fluidity and solidity, the slowness of the cast process and the fragility of the solidified. The aluminum was cast directly in the ground in different kinds of balls, which were collected among the inhabitants of Selde. The casts which show traces of not only the texture of the balls but also of the organic meeting between rubber, damp soil and liquid metal stand out as small untraditional sculptures - as a newly uncovered type of fungus.
For the third year running the Danish village of Selde has invited a number of contemporary artists to present site specific installations in the public space. Selde has created a platform for artistic experimentation and investigation, this time focusing on sculptures cast in aluminium, and has provided a public forum for the artistic work processes, thus making sure all works are produced and cast in situ.