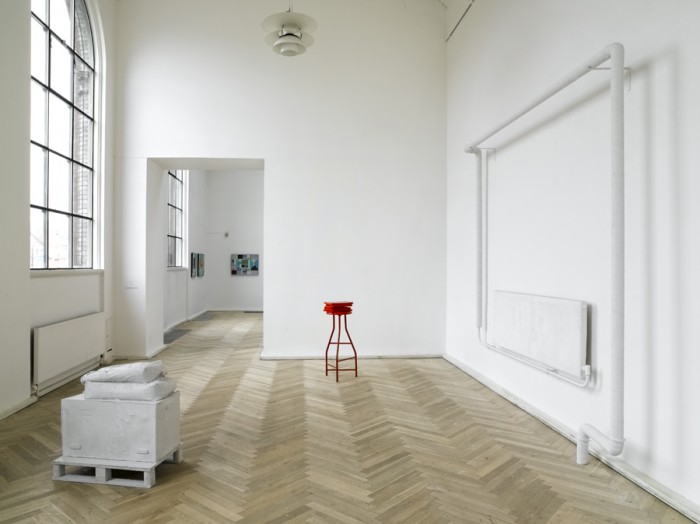 VÆRK/STED / WORK/SPACE
Kunsthal Charlottenborg. Copenhagen, 2006. Pro
Galleri Pi, Copenhagen, 2007. Relief
Vejen Kunstmuseum, Vejen, 2007. Snowflake
VM-bjerget, Copenhagen, 2008. Skulpturi flytter ind
Århus Kunsthal, Aarhus, 2008. Jylland.

A series of sculptures - all based on random accumulations of materials, interieurs, stationary installations and stored parts of disassembled artpieces from the studio.
The things that surround an artist in the studio are not unlike an alphabet. In this sense the Work/space series is a kind of fundamental grammar exercises. The objects around the studio are at once the alphabet from which works will be made and the motifs for the very same works. By moving the object to another material it becomes a model or a 3-dimensional image. It has been removed from a domain of functionality and relocated to art.