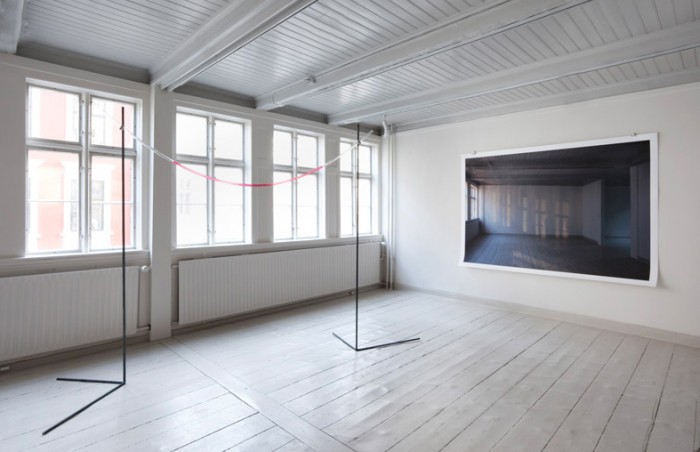 DOBBELTSYN / DIPLOPIA, 2012

Clausens Kunsthandel, Copenhagen

Photo: Erling Lykke Jeppesen

The light and atmosphere of the twilight hour in the exhibition space is captured in a large photography, which is mounted on the same wall it pictures. The treaces of the use of spirit level, pencil and nails have been retained in a 1:1 image of a bare exhibition wall and transformed into abstract poetry. An enlarged spirit level with pink liquid creates a fragile stabillity. The exhibition emphasies the passage of time, rhythm of the day and elusiveness in the characteristic showroom of Clausens Kunsthandel situated in a building from 1668, with slanting floors and walls.